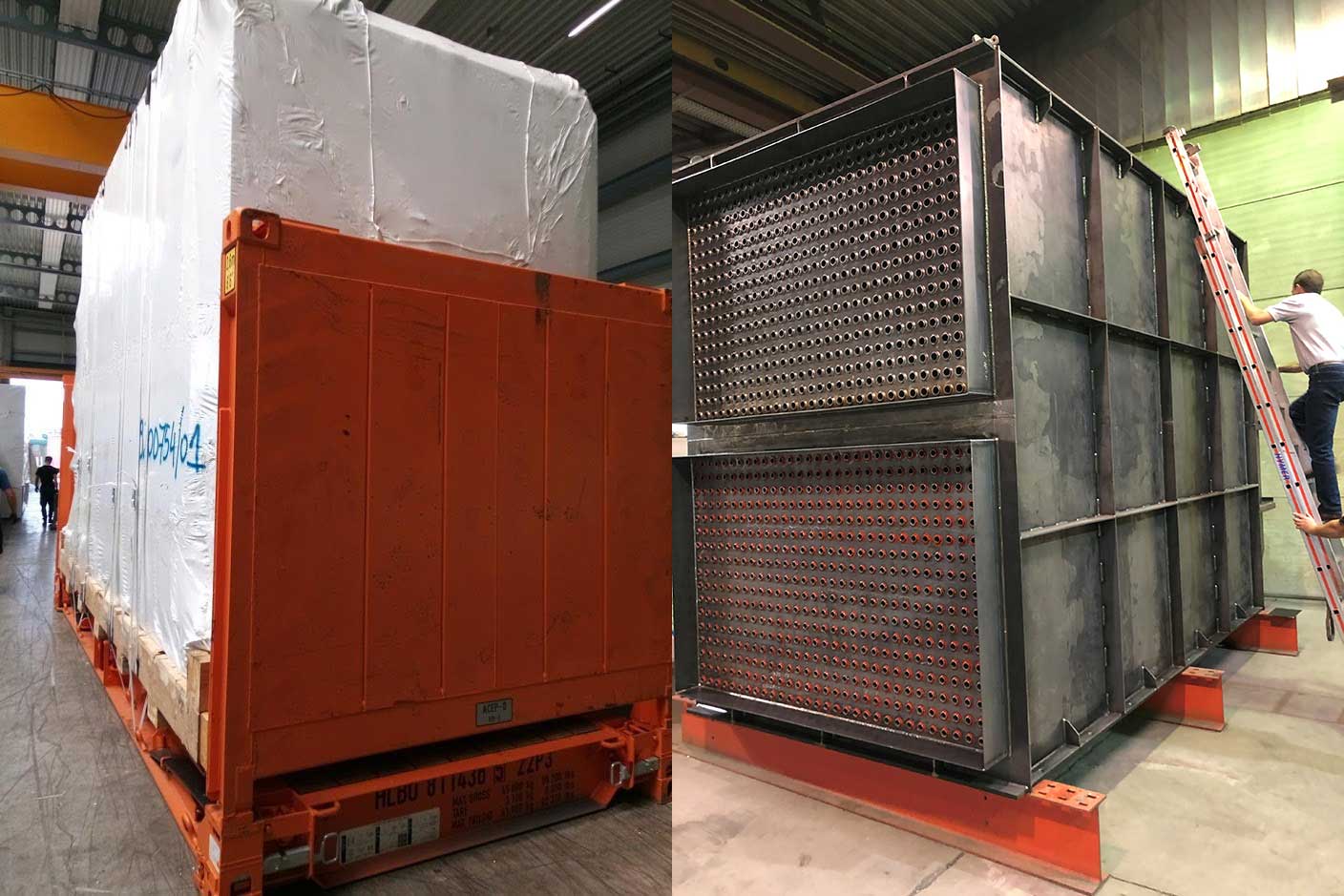 Replacement of a flue gas air preheater for a biomass cogeneration plant on Kauai
The previous heat exchanger is corroded due to falling below the dew point and had to be replaced.
The design of the flue gas air preheater was revised by us because of the dew point problem. The subsequent production of the heat exchanger took 12 weeks. The flue gas air preheater was then transported to the port of Hamburg by means of a low-loader truck, where it was packed seaworthy by a specialist company. The shipment took place according to schedule and the heat exchanger arrived at the Pacific port of destination after 10 weeks. The installation was carried out by a US company which was directly commissioned by the power plant operator.